Plusssz Electrolytes SPORT
100% Complex
Dietary supplement.
Lemon – grapefruit flavoured effervescent tablets.
Plusssz Electrolytes SPORT 100% Complex is a professional preparation created for physically active people. It is based on the slow-release carbohydrate PALATINOSE™, which leads to a smaller and balanced increase in blood glucose levels. It has a low glycemic index (IG), thanks to which it stays in the blood longer both during exercise and after their completion. In addition, the preparation contains a full set of electrolytes (sodium, potassium, magnesium, calcium, chlorine), manganese, which contribute to the maintenance of healthy bones, and collagen and vit. C.
SUPPORTS THE BODY DURING
TRAINING AND MUSCLE REGENERATION

Carbohydrates are the main fuel for the body, which is why their choice matters!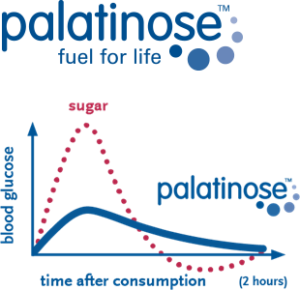 INGREDIENS
Potassium helps with the proper functioning of muscles and the nervous system.
Magnesium contributes to the reduction of fatigue and tired feelings and helps to maintain electrolyte balance.
Calcium contributes to the maintenance of normal energy metabolism.
Manganese contributes to the maintenance of healthy bones.
Vitamin C helps to maintain the proper functioning of the immune system during and after intense exercise. The beneficial effect occurs when consuming 200 mg of vitamin C per day above the recommended daily dose of vitamin C.
Ingredients: acidity regulator: citric acid; sodium bicarbonate; magnesium lactate; bulking agent: sorbitols; isomaltulose* – 4,5%; calcium carbonate; potassium chloride; potassium citrate; L-ascorbic acid (vitamin C); flavourings; anti-caking agents: polyvinylpyrrolidone, polyethylene glycol; colors: carotenes, riboflavins; hydrolysed collagen; sweeteners: cyclamates, saccharines; manganese gluconate; lemon juice powder – 0,1%; coenzyme Q10. *isomaltulose is a source of glucose and fructose. Consumption of – beverages containing isomaltulose, instead of other sugars, leads to a lower blood glucose rise after consumption than after consumption of sugar-containing beverages.
METHOD OF USE
Dissolve 1 tablet in a glass of cold water (200 ml)
Recommended daily intake – 3 tablets a day.
Do not exceed the recommended daily intake.
Dietary supplements should not be used as a substitute for a balanced and varied diet.
Balanced and varied diet is vital for maintaining a healthy lifestyle.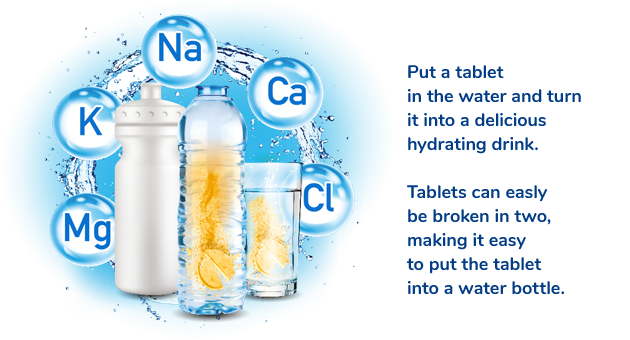 PACKAGE
Net weight 103,2 g (24 tab per 4,3 g)